---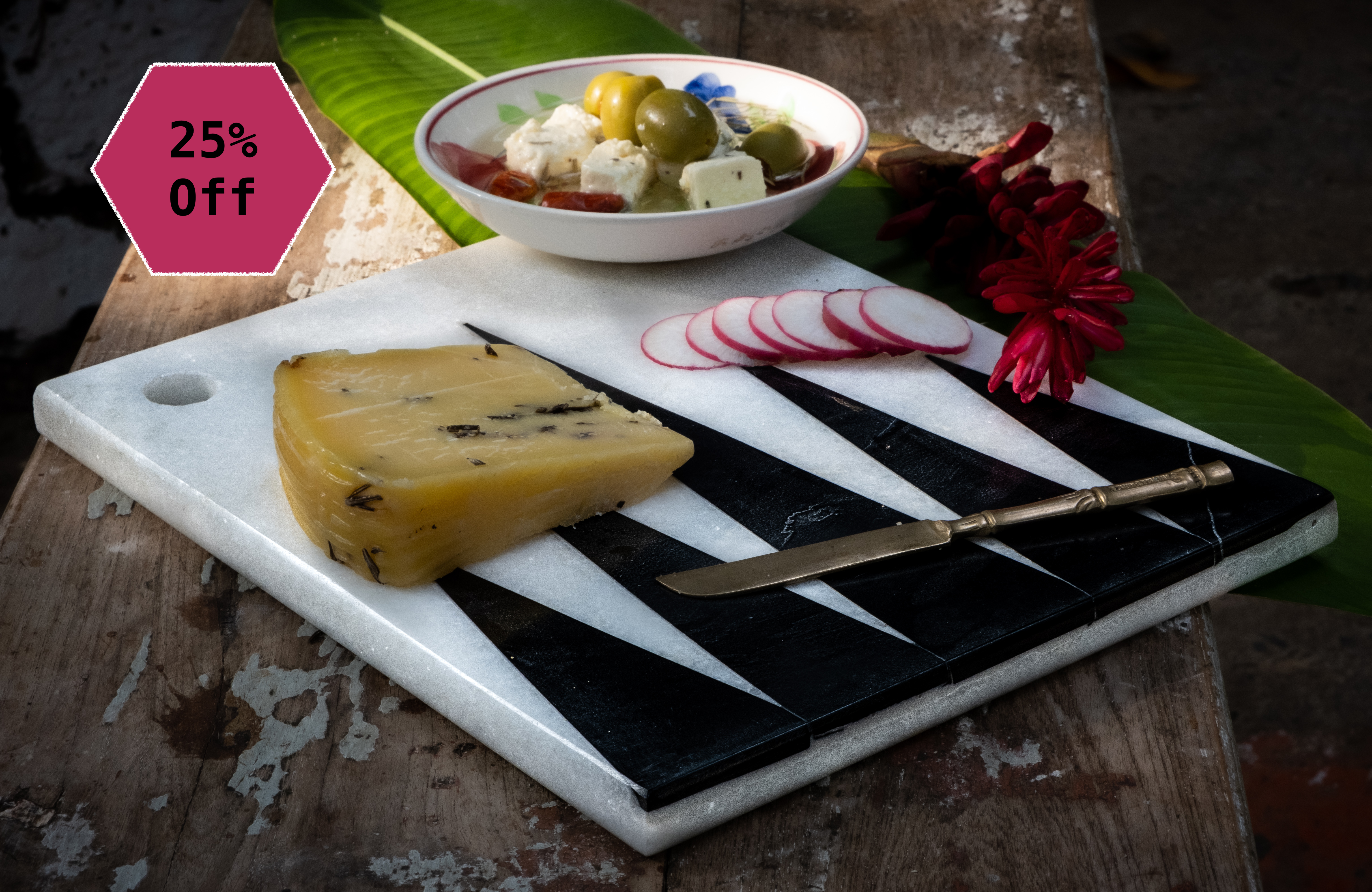 Una Cheeseboard
---
Inlayed in locally sourced black marble, and polished to an almost mirror quality, the Una Cheeseboard is an ode to the mountains that we love. We use these boards to serve home made cheese, canapes or freshly baked bread. The Una Chesseboard is hand made using ancient methods practiced in Rajasthan.
---
Dimensions:
11" x 9"

Material:
Marble.

Care:
Hand wash with water and dry immediately.



Price is not inclusive of 12% GST.